Coaching Qualification
Certificate training
A cooperation of the Chair of Work and Organizational Psychology at the FAU with the Systemic Transactional Analytical Institute & Practice (STIP)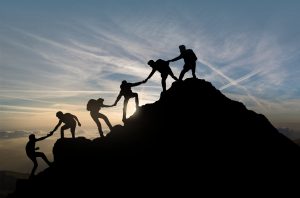 This certificate training is directed at interested graduates with a degree in psychology or education (university) and a corresponding basic psychological knowledge (clinical psychology and/or work and organizational psychology) in combination with a successful application.
The focus of this practice-oriented qualification is on coping with everyday demands, crises and personal challenges that may arise when working with people in organisations. This includes, especially for newcomers to the profession, questions of positioning within the company, clarifying one's own goals and external tasks, initiating and designing interventions, mediation, consulting and coaching. These requirements call for a practical qualification that builds on the knowledge and skills acquired during university education and complements them in a meaningful way.
If you are interested, please apply via e-mail with a short letter of motivation and your curriculum vitae to Prof. Dr. Cornelia Niessen (cornelia.niessen@fau.de) and Oliver Watzal (info@systemische-praxis.org).
We have now scheduled the next training course with start in June 2022. Please find the dates in the brochure linked below. We are looking forward to your application! As soon as the training is fully booked, we will keep a waiting list.
You can find further information on the contents, dates, costs, speakers and the course of the certificate training in our Flyer and Broschure